Town elections will be held on Tuesday, March 10th,2009. voting will be held at the Town hall from 1:00 a.m. to 8:00 p.m.

---

Town Meeting will be held on Saturday March 14th at 1:00 p.m. at the Town Hall, Please show up and vote.

---

A reminder to Residents that Trash pick-up is now on Fridays.
Chief's Message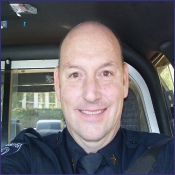 Dear Residents:
Please let me introduce myself to the Town. I am a happily married father of four. I graduated from the University of Maine with a Bachelors degree in History and a minor in education and psychology. I have a Masters degree in Criminal Justice from Anna Maria College. I have been a police officer for over 32 years.
I became a police officer in 1977 and went on to become the first full time patrolman in the town of West Newbury. Prior to that I was a teacher in the Amesbury school system for 5 years. I went on to become the first Corporal in 1981, Sergeant in 1982, and rose to be acting Chief in 1989. I became permanent Chief in 1991 and served until my retirement in 2007.
I joined the South Hampton Police Department in September of 2007. I am happy to serve the residents of South Hampton and will work very hard to foster good Community relations. My door is always open and I welcome any resident to contact me with their concerns. It is my goal to professionalize services to the Public and to meet your needs. Thank you for the opportunity to serve you.
Sincerely,
Jonathon Dennis
Chief of Police